How to Choose the Right Plumbers Near Me When You Have A Plumbing Emergency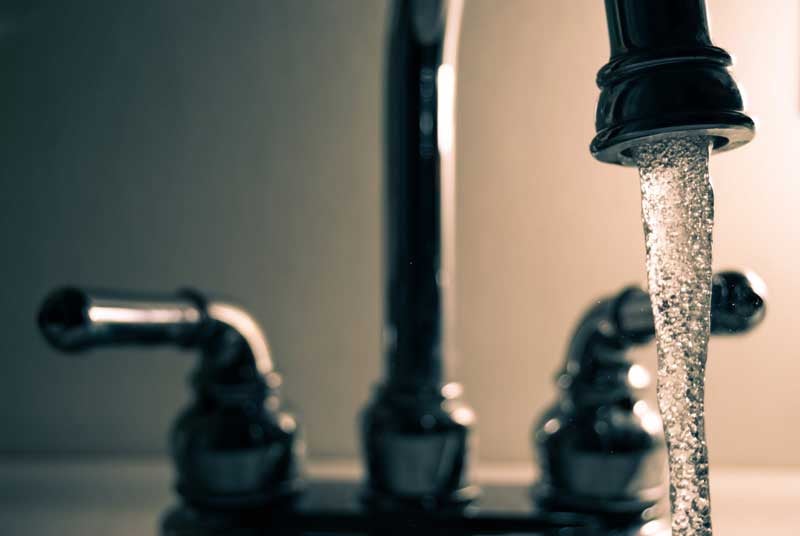 Unfortunately, an issue with the plumbing at home can leave you in a tight spot. It can be even more difficult if you are unaware of what to do and who to call in these situations. Leaving any plumbing problem unaddressed for long periods can cause inconvenience to the entire family. If you delay addressing the problem, you might have to pay a hefty amount of money for repairs and replacements in the future.
So, when it comes to plumbing emergencies, the sooner you get help, the better. That's why you need to get in touch with professional plumbers, but you must be wondering, "How can I find the right plumbers near me?" Don't worry; we will help you find the right plumbers that can help you overcome your plumbing emergency. However, before we get to that, you learn what a plumbing emergency is and which issues require emergency plumbing service.
Plumbing Problems That Call for Emergency Plumbers Near Me
You must recognize the major plumbing problems that can disrupt your normal everyday life so that you can act fast and deal with them. That's why we will be sharing some of the major problems that call for "emergency plumbers near me." So, if you notice any of these plumbing issues in your home, you should get on the phone immediately.
1. Overflowing Toilet
Toilets can overflow for a number of reasons, from clogs to a damaged float mechanism. Regardless of the cause, an overflowing toilet can become a nightmare if you don't deal with the problem immediately. Before you reach for the phone to call a plumber near me, you need to turn off your toilet's water supply, which will prevent the problem from getting any worse.
To shut off the water, locate the water supply valve on the wall behind the toilet and turn the valve all the way counterclockwise. Once the water has been shut off, search "an emergency plumbing service near me" to address the cause of the toilet malfunction. The plumber will turn the water back on once the problem has been solved.
2. Burst Pipes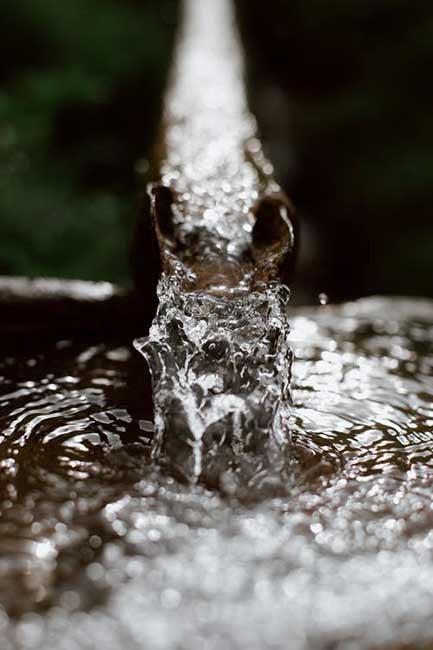 Burst pipes are more common in the winter due to freezing temperatures, but emergencies can happen at any time, so you need to know how to address the problem before disaster strikes. One of the most critical plumbing emergencies is brought upon by a burst pipe that can release gallons of water in a matter of minutes, causing lasting damage to your home. If a pipe bursts in your home, shut off the main water supply immediately. Then, contact a professional who can solve this problem by searching "emergency plumber near me."
You should also remove any furniture or other belongings from the affected room to prevent further damage. Water in your home is a serious hazard, potentially leading to unhealthy mold and mildew growth if improperly treated.
3. Sump Pump Failure
If you live in an area that experiences heavy rainfall, your sump pump plays a vital role in protecting your home from flooding. Sump pumps are responsible for removing water that has made its way to the basement or your home's crawl space. If your sump pump isn't working properly when a storm hits, your home is at risk of water damage, which can cause mold and mildew to contaminate the air you and your family breathe.
The most obvious sign of a sump pump malfunction is flooding in your basement or crawlspace. Wet spots on drywall are also a huge warning sign that your sump pump isn't working properly. Be sure to contact an "emergency plumbing service near me" to repair your sump pump immediately.
4. Broken Water Heater
The most common water problem we hear from homeowners is that their water is either too hot or too cold. However, there are other problems that require a hasty visit from your local plumber. Certain noises coming from your water heater tank could warrant emergency plumbing service. For example, bubbling or dripping indicates that there's a leak in the main tank while clanking or gurgling means that mineral deposits have gathered within the tank.
This will require a professional to drain the water tank in order to clear out those deposits. Other problems that you should look out for include water with a strange color or odor. If you believe that there is something wrong with your water supply, we definitely recommend reaching out to an "emergency plumber near me" to properly diagnose the issue.
5. Leaky Pipes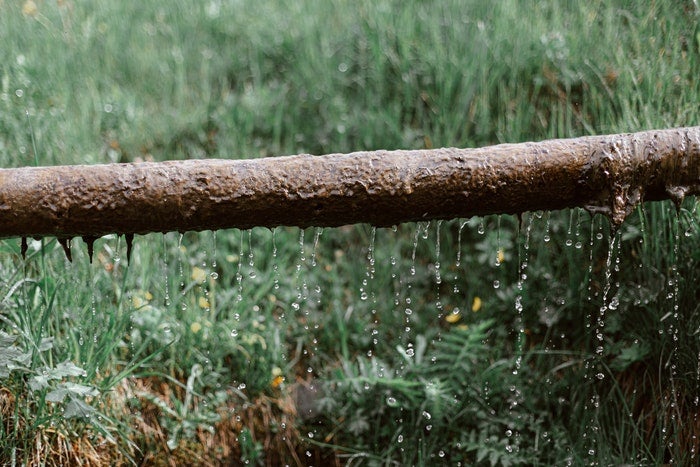 According to the Environmental Protection Agency, up to 10 percent of American homes are losing 90 gallons of water each day due to leaky pipes. Not only can fixing leaky pipes help you save on your water bills, but it can prevent costly damage to your home. A leaking pipe may start out as a minor issue, but even a small, unnoticed drip can have a serious impact.
If left untreated, water damage can rapidly spread, and electrical outlets can become serious shock hazards, while mold growth can lead to dangerous health problems. Ceiling stains, loose tile, warped hardwood floors, discolored paint or wallpaper, and musty odors are all indicators that a leak is present somewhere in your home. If you recognize the signs of a leak in your home, it's better to be safe than sorry. Call in a professional to remedy the problem before it gets much worse.
6. Clogged Sewer Line
A blockage in your home's main sewer line can have serious consequences that require emergency plumbing service. Wipes, feminine hygiene products, and paper towels are items that can easily cause clogs in your main sewer line. Hence, never flush any of these down the toilet. Tree roots can also grow through cracks in the main sewer line and create blockages over time.
If the clog is serious enough, your sewer system can back up into your home. Multiple drain clogs, water pooling around basement floor drains, and gurgling sounds are coming from plumbing fixtures are tell-tale signs of a sewer system backup. You should contact a plumber near me immediately if you notice any of these signs.
How to Choose the Right "Plumbers Near Me?"
Now that we've discussed all the major plumbing emergencies that you should be aware of in your home, let's get to the part where we show you how to choose the right plumbers near me. Choosing professional plumbers in Central New Jersey will give you the assurance you need to stop worrying about your plumbing problems. However, it's not easy to choose from the options you get when you search for "the best plumbers near me."
Luckily, we will share how you should go about when choosing the right plumbers to work in your home. So let's get started.
1. Check Their Credentials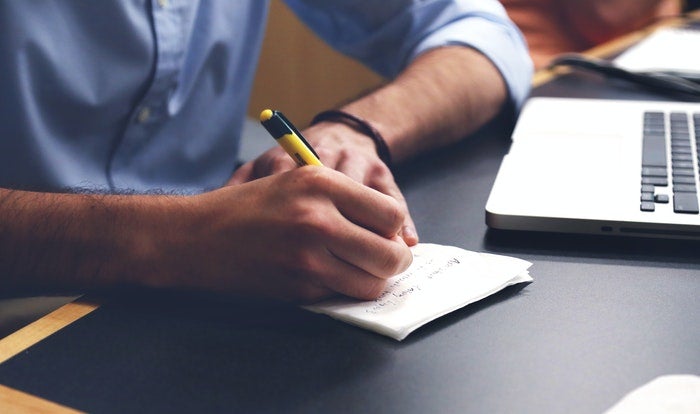 One of the first steps of seeing if a particular plumber is qualified to work in your home is checking any of their available credentials. All states require plumbers to receive their licenses before they can work anywhere. One of the best ways to do this is by checking online to see if they have local government licenses to work in your area.
Regardless of how cheap a "plumber near me" is, you should never hire them unless they prove their credentials. Hiring licensed plumbers near me with the necessary credentials will give you peace of mind knowing that you're entrusting your home's plumbing problems to someone who actually has the training and the experience to fix them.
2. Examine Their Level of Professionalism
Professionalism is an essential part of a plumber's job. This can include how they dress, how they communicate with their customers, and whether they have every review they have received open for the public to see. One of the most important factors is communication.
A good plumber will be professional and be able to run his business smoothly. For example, he will have his scheduling and invoicing well-organized and systemized. Also, please take note of how they talk to you in person and how they are dressed. Many plumbing companies take great pride in their appearance and their communication skills, so you must find a plumber near me that will present and talk to you in a professional manner.
The plumber you choose will eventually be the plumber you will work with whenever your home has plumbing problems, which is why you should choose someone who treats you well and prioritize your needs as a customer. It would help if you were comfortable working with the plumber, so it will be easier for you to express your concerns and build professional relationships with them.
Bob Hoegler Plumbing provides expert services in a friendly manner. We are passionate about their work and give priority to our clients' satisfaction. We provide a top-quality plumber serving Central New Jersey for the homeowner. We are an owner-operated company, which means Bob is present on the vast majority of the work performed. We are neat, clean, and reliable. We really do it better at Bob Hoegler Plumbing.
3. Check Their Costs
Always check the price that each plumbing company offers before making a final decision. Any professional plumbing business should give you an accurate estimate for their service before taking on their job. Some companies will even offer competitive prices without jeopardizing the quality of their service. When asking for estimates, make sure that you look into the factors involved when computing the charges.
As a customer, you should know what you're going to pay for and how these are computed. Never hire a plumber near me who can't answer your question about their charges and rates. Another thing to be mindful of is never to choose a plumbing company near me that will make you pay upfront before starting your job. They usually promise the service types that seem like a miracle and are likely not a trustworthy service.
4. Learn About Their Insurance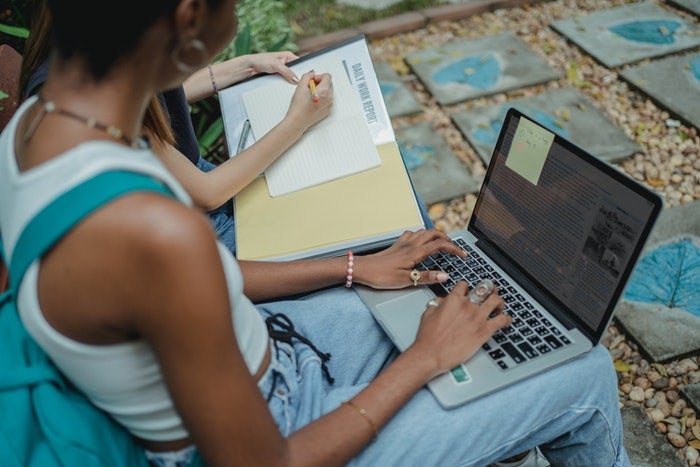 In case something goes wrong during the job, you will have to make sure that they will provide insurance for any damages. If they do not provide insurance for damages, you will have to pay for them and then go through an arduous process to get reimbursed by the courts for their mistakes.
This is precisely why it is essential to be certain that the plumbing company you want to contact covers you with insurance for any damages done to your property.
5. Keep Track of Their Timelines
A plumber should take pride in its timeliness. They should always be on time and carry out their jobs in a reasonable manner. If there are any changes regarding the amount of time they need to complete their work in your home, they should promptly inform you of the situation, so you can both adjust your schedules accordingly.
As mentioned earlier, experiencing plumbing problems at home can cause a lot of inconvenience to the people living in it, which is why you should only hire a plumber near me who provides high-quality services immediately.
6. Look at Their References and Reviews
Always search for the plumber's references and reviews before making contact with them. No professional plumbing company should have any viable reason to hide their reviews from the public. Seeing public reviews about certain plumbers near me and plumbing companies near me is the best way to evaluate which ones are worth contacting for making the required repairs.
Once the plumber provides you with references to their previous clients, do spend some time to call these people and ask about their experiences with the plumber you're looking to hire. Were they happy with the services provided to them? Were they charged accurately for the service? Reaching out to a plumber's previous clients will help set your expectations and prevent paying for services that are actually scams.
Conclusion
Now that you have the information, you need to contact the best "plumbers near me" and use it to your advantage to receive the best possible service. Remember that communication and professionalism are essential aspects of a plumber, especially since they are entering your house to do their job.
One more thing to keep in mind is that not all plumbers near me have experience dealing with every type of plumbing situation. So, it's best to find one who knows how to work with every kind of plumbing emergency and provide you with quality plumbing repairs.
Archives
2023
2022
2021
2020
2019
2018