Find an Emergency Plumber in NJ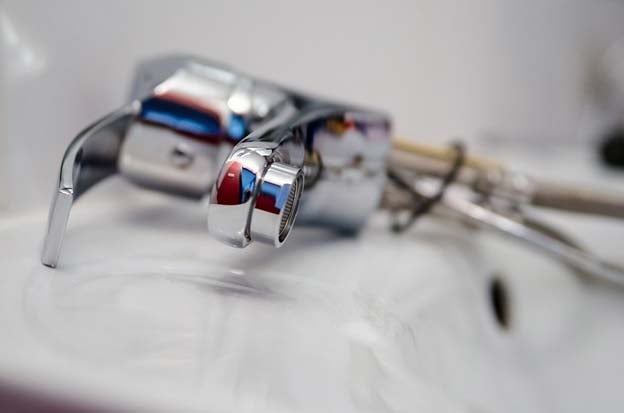 Running water and working drain systems are things most of us take for granted, but the reality is that modern life cannot function properly without them. They are basic necessities for every home and it is only when we lose them that we realize their significance and the impact they have on our lives.
Sometimes these problems can be minor and you can schedule a plumber to fix them at your convenience, while other times they can be an emergency situation that requires immediate repairs by a skilled emergency plumber.
Let's look at some of the situations that call for emergency plumbers.
Frozen Pipes
Frozen pipes are very common but most people do not realize that the underlying problem of frozen pipes could be a leakage in your plumbing system that may be causing damage elsewhere in your plumbing system. They require prompt inspection, identification, and repairs to avoid further costly damages.
Drain and Sewage Backups
Sewage backing up in your home, caused by blockages, is one of the worst things that can happen to your plumbing. It can pose a serious health hazard due to waste accumulation that exposes your household to bad odor and bacteria. Fixing it immediately is always a priority that requires an emergency plumber.
Indoor Flooding
Flooding caused by backups or burst pipes can wreak havoc in your home. Left unchecked, the water damage can quickly become a costly problem that is difficult to repair. Many people panic and do not realize that taking immediate action is crucial in such a situation, here's what you should do:
Do not panic
Turn off the water supply
Turn off the electrical supply
Call for an emergency plumber
Emergency plumbing requires a skilled trade professional that knows what they are doing. This is why when you have a plumbing emergency, especially indoor flooding, you need to find the right person at a moment's notice to quickly fix your problem.
Find Emergency Plumber
Emergency situations like these are where Bob Hoegler Plumbing from Monroe Township can help. If you require licensed, skilled, and reliable emergency plumbers in the Central New Jersey area then Bob Hoegler Plumbing is your best option.
With over 30 years of experience in the business, we are a trusted, licensed, and insured local company that provides 100% guaranteed services which you can rely on. We are experts in bathroom, kitchen, and household plumbing who give you the quick response you need in an emergency situation.
You can be certain our services will be reliable, friendly, and cost-effective. Unlike big franchise companies that are usually overworked and charge more to cover franchise fees, our small owner-operated company is fully focused on customer satisfaction.
You can even check out our customer satisfaction yourself through our A+ rating with the Better Business Bureau.
All our licensed emergency plumbers are experts and always updated with the latest and current plumbing solutions. They operate promptly and reliably in a neat and clean manner that does not leave your walls or floors messy after repairs.
We are also bonded and insured, which means you will be fully covered in case of damages or costs from partial or inaccurate work and in cases where the plumber is injured on your property.
Contact us at 732-595-2078 in case of any plumbing emergencies or visit our website for more information.
Archives
2023
2022
2021
2020
2019
2018