Going On Summer Vacation? Here's How to Prep Your Plumbing for the Holidays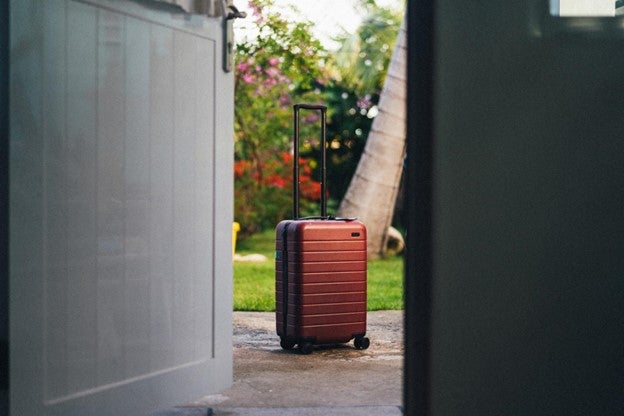 With summer come family reunions, pool parties, beach days, backyard BBQs, and holidays! The latter calls for trips with your loved ones that have long been in the planning. But before you pack your bags and jet off, leaving your home unoccupied and unsupervised for several weeks, prepare your plumbing to avoid any accidents while you're away. You wouldn't want your home flooded or a drain backed up upon your return.
So while you may be too excited for the trip to be stressing over these things, take some time before you leave to prepare your plumbing for the summer holidays. Trust us when we say it's worth it.
Here's how to do it:
1.    Turn Off the Water Supply
First things first, always shut off the main water valve when you're going away for more than a few days. If you want to be extra cautious, you can also turn off the secondary valves for water lines that go to the dishwasher, washing machine, and any other water-using appliances you may have around the house.
We recommend going the extra mile and shutting off the main, as well as individual water valves, to prevent flooding in case there's a leak or a pipe bursts while you're away.
2.    Drain the Pipes
If you're going away for several weeks, it's best to drain the pipes after you shut off the valves to eliminate the risk of water damage completely.
While turning off the valves can help prevent flooding, there may still be some damage from the water in the pipes in case of leaks or pipe bursts. Draining the pipes will ensure there's no water damage to your house, even if a plumbing accident happens.
3.    Switch Off the Water Heater
Whether or not you're turning off the water valves (though we strongly recommend it), always switch off the water heater when you're going away, even if it's only for a few days. It's a risk you should never take.
This becomes all the more important when you have followed the first two steps, i.e., shut off the water valves and empty the drains. If the water heater is left on without water, its components will heat up and burn, eventually blowing up the whole system. Prevent it by shutting off your water heater when leaving for your summer vacation.
4.    Make Sure the Sump Pump is Working Fine
A well-functioning sump pump helps prevent basement flooding in the event of gutter failure. And it's only good to ensure yours is working fine before you leave your home for weeks for the summer holidays. To do it, increase the water level in the sump pit. If it gets ejected the way it should, you're good. But if it's not, check the discharge line, float component, and inlet screen, or call a professional plumber for inspection and repair.
Even if it's unlikely that your basement will flood while you're away, it's best to have measures in place to prevent or deal with it. And there's no better way to do it than having a properly running sump pump. It's your best defense against basement flooding, so do check it before you leave for the summer holidays.
5.    Clear the Gutters
You want the gutters in your home to be clear of all the debris to ensure they can handle summer rains while you're away and drain the water away from the foundation of your home (the way it should be done). Clogged gutters can cause a flooded foundation, and you wouldn't want it.
6.    Turn Off and Drain the Sprinkler
That automatic sprinkler system in your yard may seem a great convenience when you're going away for holidays, as it can help keep your plants and grass alive. But we recommend not relying on it. The potential damage a leaking or faulty sprinkler system can cause is much higher than the convenience it offers. Therefore, it's best to turn off and drain it before leaving for your summer vacation. As for your plants and grass, you may ask a friend or trusted neighbor to water them once every few days.
7.    Tend to Your Garden
Tree roots can intrude the sewer line, and leaves, fallen stems, and other debris can clog drains. The risk increases multifold when you're not around to keep an eye on the yard and clear the clutter as and when needed. Reduce the risk by tending to your garden before you lock the home and set off for summer vacation.
8.    Fix the Issues
Any existing or impending plumbing issues, no matter how small, insignificant, or harmless they may seem, should be fixed before the house is locked for several days or weeks. Given that you won't be around to tackle any problem or emergency if it arises, it's best to have your plumbing system in good shape before leaving.
Call a Plumber for Any Help You May Need
Whether you lack the time or the skills to inspect the plumbing system and identify any impending issues, a professional plumber can help. If you're in Central New Jersey, the Bob Hoegler Plumbing team can take care of your plumbing system and get it ready for your summer vacation. Serving the industry for over 35 years, we're a leading plumbing company in Central New Jersey with specialist teams for all your plumbing tasks. Call us at 732-595-2078 today to schedule an appointment.
Archives
2023
2022
2021
2020
2019
2018