How to Find a Reliable Plumber in Monroe Township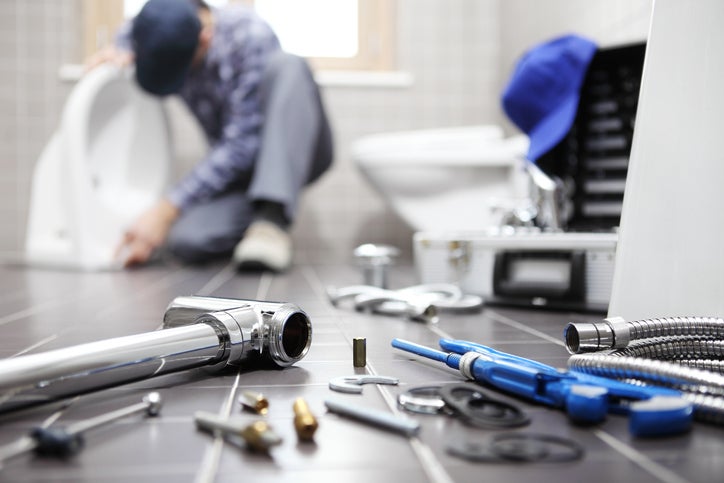 When you require drain cleaning, toilet repair or emergency plumbing services, you need to find a plumber in your area you can trust. Here are the qualities to look for in a Monroe Township plumber.
Neat and Clean
The last thing you want is for a plumber to leave muddy footprints on your carpet or grimy handprints on the walls. A plumber who's neat and clean will arrive in a professional uniform and wear shoe coverings so you don't have to tidy up after them once they leave.
Owner-Operated
You may prefer working with a small owner-operated business over a large franchise plumber because the service can be more personal and the plumbers more friendly. These companies focus on satisfying local customers and don't pay franchise fees, helping to keep costs down for you.
Prompt and Reliable
The best way to find out how reliable a plumber is before hiring them is to read reviews online or talk to friends and neighbors. Be sure to ask if the plumber arrived within the allotted timeframe. Once there, did the plumber get right to work diagnosing and fixing the problem? These are the indicators of a prompt, reliable plumber.
Licensed, Bonded and Insured
For your peace of mind, only work with a contractor that is licensed, bonded and insured. A New Jersey plumbing license is required for a plumber to operate in Monroe Township. Bonding protects you, the property owner, against a plumber who fails to complete a job as expected. It provides compensation for any damages or costs caused by partially or inaccurately completed work.
Finally, liability and worker's compensation insurance protects you in case a plumber is injured on your property. It ensures you're not responsible for medical costs or lost wages incurred by an accident on the job.
100% Guaranteed Work
The biggest fear homeowners have when hiring a plumber is that the results won't last or the contractor will do something wrong. An upfront 100% quality guarantee gives you the peace of mind you need to trust your plumber, even if you have never worked with that company before.
A+ Rating with the BBB
The Better Business Bureau holds companies accountable for their work, and customers can leave reviews and file complaints for anyone to view. A BBB rating is based on the business's complaint history, licensing status, time in business and other factors. Choosing a plumber with an A+ rating is a good clue that you'll have a positive experience.
In Business for Several Years
The longer a plumbing business is around, the more the owners and plumbers learn. It's a risk to work with a new company that hasn't established itself yet. It's much better to put your trust in a company that has decades of experience.
Bob Hoegler Plumbing has served Monroe Township since 1985. We exhibit all the characteristics of a reliable plumber to ensure a job well done every time. To schedule quality plumbing services in New Jersey, please contact us at 732-521-0133.
Archives
2023
2022
2021
2020
2019
2018